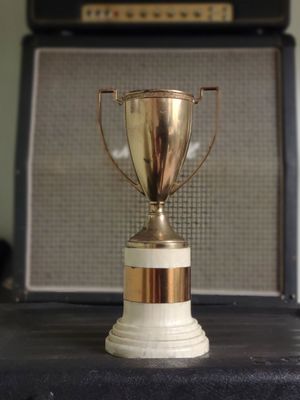 Lately I have been studying the paths that successful bands and solo musicians have followed to get to the pinnacle of their careers, thinking that if I understand what worked for them then maybe I can create a similar path for myself. As a quick aside, let me point out that I do not crave fame for fame's sake; in fact I don't crave fame itself at all. What I do desire is an audience that enjoys my music enough to buy my albums and tickets to my concerts, and is large enough that I can afford to make music via recording & performances my exclusive means of income. A certain level of fame goes along with that, naturally, and I'm good with that. So the goal in researching these musicians is to find out how they were introduced to that larger audience, and I have discovered there are two main factors that every single one of these artists has in common. 
First, they all had a Champion. Secondly, they all worked their asses off when they were given the opportunity to advance themselves. Let's talk about what a Champion is for this post. 
A Champion is someone in a position of power or authority or influence who takes a liking to an artist, and helps them out in some way. That Champion could be a manager, record label exec, a radio personality, a promoter, or simply a fan who knows somebody in one of those positions. I used to think that talent, sheer hard work and determination was enough, but I have discovered that every highly successful musician has had a Champion. Take Jimi Hendrix for example. Jimi was doing pretty well as a guitarist, performing as a sideman for some names that would eventually become well known, but he was just playing blues clubs when Keith Richards' girlfriend saw him. She became a fan, and then she became what I would call an "initial Champion." She is the girlfriend of a guitarist from a band that is absolutely huge right at that moment (you know, the Rolling Stones, right?), and as such she has connections, credibility by association, and therefore a bit of influence. Well, instead of going to her boyfriend Keith, she goes to another friend she's made in the world of rock stars, a guy named Chas Chandler, and tells him to check Jimi out. Now, Chas is pretty famous in his own right at that point; he's in a band called The Animals, and they have had a bunch of songs topping the charts at that time. So Chas has connections, credibility, and influence, which he uses to champion this guy that almost no one has ever heard of: Jimi Hendrix. Chas takes him to London, helps Jimi put together his band, make a record, get some shows, and from there Jimi's sheer talent and massive work ethic take over and he becomes one of the most influential guitarists in history. Chas was a major Champion for Jimi. 
Let's look at Van Halen. Eddie is another guitarist that has been heralded as globally influential, but he, too, was performing in bars and backyard parties when a guy named Gene Simmons stumbled across the band and became their Champion, paying for demo recordings and lobbying labels & promoters on Van Halen's behalf. In case you aren't aware, Gene Simmons is the bassist for Kiss, and they were extremely popular at the point he began to champion Eddie & the band. Now, Van Halen was talented, no doubt, and they worked like maniacs after Gene hooked them up, but their ascent started with him. 
Speaking of Kiss, their initial Champion was a guy named Bill Aucoin. Unlike in our previous examples, Bill was not a famous musician when he found Kiss, but he was in the TV and cinema industry, where he had made many useful connections that he used to land them a record deal. As almost everyone knows, Kiss toured relentlessly and constantly made their stage shows more spectacular, and this work ethic eventually put them near the top of the rock music heap. But in the beginning, even with Aucoin's connections, it was not overnight fame & glory. Gene Simmons said, "The early years of Kiss were far from glamorous. We rode in a station wagon hundreds of miles every day. We would take turns driving and sleeping in the back. We ate burgers at roadside taverns. We stopped and peed on the side of long stretches of a highway when we couldn't find a town anywhere near. We ate beans and franks because we couldn't afford better food as we were on an $85 a week salary!" But while they were out driving around in their station wagon, Bill Aucoin was working behind the scenes to get them on TV shows, bigger tours, etc., and in the end it all paid off. But who knows how things would have turned out if Aucoin had not stepped up to be their Champion. 
I could list band after band and their various Champions, but I think you get the idea. With some artists there was a series of Champions rather than a single major one, but in every case there was at the very least an initial Champion, maybe followed by a few stepping stone Champions that paved the path to success. Queen had a guy named John Anthony, who brought in a guy named Roy Thomas Baker, who brought in a guy named Ken Testi. Sometimes the musician sought out their Champion. Steve Vai sent Frank Zappa a transcription of one Frank's songs and a tape of his band, and Frank hired him. Zappa went on to mentor Steve, who has had an incredible career. Once Steve found himself in a position of influence, he became a Champion for his former guitar teacher, Joe Satriani. Even Dave Grohl had to search for a Champion to bring the Foo Fighters to the world. Dave had his own level of credibility & influence due to his time in Nirvana, but he still carried his Foo Fighters demo around to a bunch of labels before a guy named Gary Gersh became his Champion and signed him to Capitol Records. Oh – by the way, Gersh was also the guy who was Nirvana's Champion and got them signed to Geffen Records.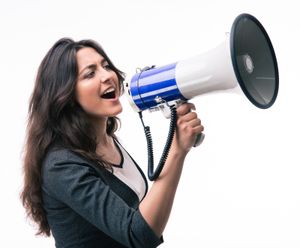 Well, I guess you get the point. No one can do it alone. Every artist needs a Champion, or a bunch of Champions, even. You don't need to be someone with huge influence in the music industry to be a Champion, really. I think true fans can be Champions, simply by telling other people to check out a musician or band they like. You can be a Champion by sharing links to the artists you like, by playing one of their albums for some friends that have come to visit, by inviting people to go see these musicians perform, and by buying their CDs and merchandise. All of us musicians are looking for a Champion, and truthfully we will need more than one, in all probability. So if you have a band that you love, an artist that you really want to keep producing music for you to listen to, help them out by becoming a Champion. Become their Champion.
That's all I've got for today. Until next time, live well, be kind, stay safe, and rock hard.