About Clark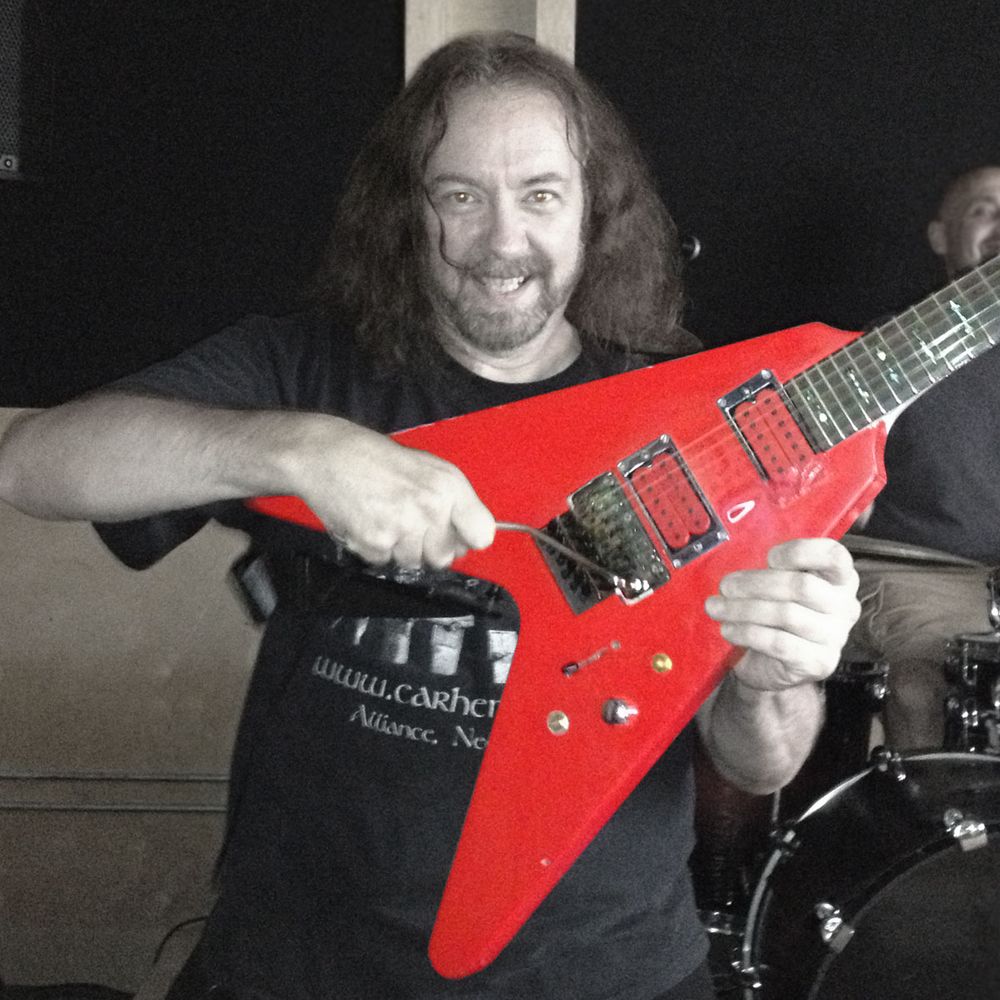 After years of electrifying audiences in roadhouses, underground rock clubs and smoky bars with Midwest bands such as Cheater, Rogue, Sleight of Hand & others, Clark decided to step out on his own. His vision was to write, record and perform his own breed of music, drawing heavily from his many influences:  Black Sabbath, King Crimson, Ursa Major, early Queen, Captain Beyond, Frank Zappa, Jeff Beck, Led Zeppelin, and of course, Jimi Hendrix.
Clark Colborn's music could wear many labels: progressive rock, metal, hard rock, prog-metal, experimental, classic rock , neo-prog, even avant-garde. Pick one you like. Clark doesn't really care about labels; he just wants to make unique and interesting music. If that means spanning many styles or making it difficult to pigeonhole him, well... tough. 
Clark and his band are not afraid to display their technical prowess, nor are they afraid to embrace a primitive power-chord based riff, if it moves the song forward and engages the listener. When the three take the stage together, they have a single goal: to rock their audience with an energetic and cathartic performance. They understand that an audience is looking to be entertained, even thrilled, and every gig is an opportunity to take the audience on a ride away from their day-to-day routines and challenges by giving them a truly unique and engaging musical experience.