At long last, after an incredible number of setbacks and delays my new album, Obscurotica, is done. It's mixed and mastered, the cover and packaging artwork and liner notes are all finished. So now what? In a normal world I would start the physical manufacturing process, begin the ridiculously time consuming marketing campaign, and start band rehearsals for live shows to support the album. Only it is not a normal world right now, and there are a couple of wrinkles that I need to work out.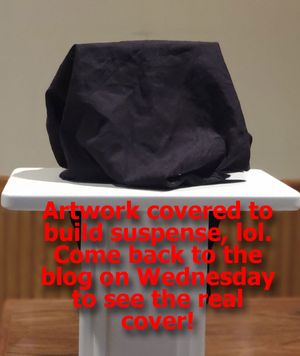 Perhaps the biggest wrinkle is one I have imposed upon myself. I have decided that in order for this album to reach the widest possible audience I need to partner with a good sized label. I released the last four CDs on my own label and pulled together my own PR team to do the promotional work. While we did okay with my extremely limited budget, none of the records really caught fire. This one really, really needs to catch fire. It is definitely some of my best work, and carries some pretty deep significance for me. I think there are a lot of people who would find a deep connection to some of the songs, and having a label with some clout will allow these people to actually find the album and get themselves a copy.
Having a label will also help with the other wrinkle, which is figuring out how to safely play concerts in our current covid-19 hampered environment. I know musicians that are already out & about, doing gigs, but they are mostly playing small venues, and the show we would present is not really suitable for supper clubs or smaller bars.
At any rate, I'm working on a plan, just in case no record label steps in. I have a release date in mind for putting out a limited run on the Radio Alarm label. If that happens, I'll keep on chasing a label with the idea that we can always do a bigger release with the label. Now, about that cover art...
Members of The Secret Club will be getting an email late Monday or early Tuesday with the cover art reveal. On Wednesday you'll see a new blog post featuring the cover art, and answers to some questions posed in the email regarding the imagery. (Mythical creatures, dystopian landscapes, controversial photos of naked people, and more. I mean, this is some contentious stuff!) Now, if you have been paying attention to anything I have been posting on social media, you probably have a pretty good idea of what it really looks like, but let's play along anyway. So the official reveal will be on Tuesday (at the latest) for Secret Club members and Wednesday for the rest of the world, and questions about the cover all answered on Wednesday right here.
Until next time, live well, be kind, stay safe, and rock hard!