As you all undoubtedly know, mister David Bowie passed away recently.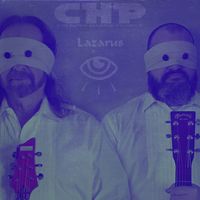 One of the last tunes he released was called "Lazarus." My friend, singer-songwriter Jerry Dale Harris  decided he 
wanted to record an acoustic version of the song as a 
tribute. I  suggested he record it at my studio. To make a somewhat long story short, we ended up doing the recording as a collaboration and released it under the name "The Colborn Harris Project."

We are both extremely pleased with the way it turned out. This is not my typical "tear-your-face-off" sort of tune. It is a laid back acoustic guitar, Jerry's heartfelt vocals, and some "decoration" from me on electric guitar, taking the place of some of the sax work on the original. You can find it on iTunes, Amazon, and a host of other online retailers. Please check it out.

If you like it, please do us a favor and spend the 99 cents to download the track, rather than just streaming it. That way we can cover the costs of licensing (royalties to the Bowie estate and his publisher) and the costs of getting the tune set up on all the various online retailers. That would be so cool if you helped us out that way. Thank you in advance.

Until next time, be kind, live well, and rock hard!